SEPTEMBER 2017 – BACK TO SCHOOL!
Howdy Folks!
Welcome back from burning man, the eclipse festival, camping sojourns and wherever else you may have been!It has been an apocalyptic month with hurricanes, heat waves, political unrest and smoke storms…I haven't seen the blue sky in weeks here with air quality at hazard levels due to the intense smoke from a vast array of wildfires.  Smoke filled skies made it easy to see the eclipse though—and rather than a heatwave we've had weird dark hazy muggy days. Nevertheless the dahlia collection is finally thriving and blooming, tomatoes are in abundance, as are peppers, melons and apples.  A gazillion grapes will come ripe in the next couple weeks and I don't even have a plan for them yet.   But it is time to get back to school, back to work and re focus on projects after all the summer fun.
New Cart System
With the change of hands back and forth IUH now has a simple new website and a new cart system.  Over the summer with our beta run there seemed to be a lot of issues with the cart system—inability to enter a sliding scale price, no "add to cart" button, cart not working etc.  I am new to woo commerce and hope to sort these issues out but it is hard to do without your help, as the system works perfectly here for me on my machine.  If the cart doesn't work for you, please can you kindly let me know what OS you are using, what browser & version and describe what the problem is—screenshots are helpful.  I will do my best to try to locate the issue.  I have also posted some tips on our help page for navigating round the problem.
Weeds, gotta Love em
For some reason weeds always seem the worst to me in the fall.  The garden is established and weeds have also had time to get established, hiding under food plants and getting ahead of me in the perennial beds. Some weeds are easily pulled and disposed of, others are pernicious and persistant.  Weeds are easiest to pull when small, as many have deep tap roots.  When weeding, try to get the entire plant, pulling it up by the roots.  Noxious weeds like blackberry, burmuda grass and bindweed can grow back from even a small piece of root or stem. These plants should be left on a tarp to dry thoroughly before being added to your compost.  It is also best to pull the weed before it goes to flower and spreads its seed.  A weed that has flower heads or seeds should be put in the green bin, where it will be sent to the city compost which is guaranteed to be hot enough to kill the seeds.  One of our worst local weeds is Oxalis, a South American invasive which spreads by producing dozens of tiny bulblets along a tap root.  When you pull the plant it leaves the bulblets behind.  Oxalis should be pulled as soon as it appears in the winter and before it has time to create more bulblets. If you have chickens you can allow them to scratch and dig in the area you have oxalis, they will seek out and eat the bulblets.  Learning your weeds, how they grow and how they pull is a lifelong process.  To identify a weed you will need to let it grow and bring it to a nursery or ask an experienced gardener.  Most plants are best identified if they have their flower.  But most of all—just keep at it…weed a little every day to make way for your preferred plants. 
Easy Cookins~ Rough Cut Salsa
3 Garden tomatoes
1 Onion
1 Ear sweet corn
1 small bell or gypsy pepper
1 jalapeno pepper
1 bunch cilantro
1 lemon
salt
Dice tomato, onion and sweet pepper and place in a bowl.  Cut the kernels of the corn into the bowl.  Mince jalapeno and a goodly amount of cilantro.  Squeeze the juice of one lemon over everything, mix and salt to taste. Serve with chips, in tacos or use for a fresh version of huevos rancheros. Yum yum & easy done!
Fall Classes!
We have a nice selection of classes prepared for you this Fall, with a focus  on food.  Seth Peterson, our beloved Permaculture Chef will start the season off with a few wonderful meat classes, plus don't miss his new classes on cooking with organ meats and cooking for parties  later in the Fall.  I will be down in November  to offer a few of my favorite stand-bys and will also be down for a wonderful winter open house where you can sample and purchase homemade goodies.  Please check out the calendar and click to read full descriptions and sign up for your favorite classes today!
AUGUST 2017
High summer, dry soils, foggy mornings, pleasantly long mild days….we are getting back on track here at IUH, with a weekend of wonderful classes coming up and our Fall season shaping up nicely.  We'll have some interesting new offerings from our own permaculture chef, Seth Peterson, some old standards from myself, a Winter Open House to look forward to and more!  Wishing you a wonderful wrap up to your summer with a bounty of harvest and fun!
On gardening in a new climate
I gardened in the Bay Area for over 30 years.  Some gardening is the same wherever you are:  "Feed the soil, not the plant," "when in doubt, add compost," "keep seeds evenly moist with both light and heat to germinate"….And while the climate in Southern Oregon is not vastly different than the Bay Area it is different enough that I need to pay attention and learn new methods.  I mention this for the many of you who have moved to the Bay Area and feel you have to learn all over again.  Paying attention is the greatest portion of gardening.  Start with what has worked for you in the past, listen and learn from your plants, adjust for climate and water needs. Learn what grows well bio-regionally and don't torture yourself by trying to grow things that will not thrive.  Learn new weeds and how they grow. Talk to locals and learn what works for them.  Tomatoes not growing well?  Bumper crop of peas?  It is likely that others in your area are experiencing similar challenges or bounties. Find gardening friends and a planting guide for your area (Pam Pierce's book, Golden Gate Gardening is an excellent resource).  Local garden clubs are a wonderful resource and are populated by little old ladies who will love an insurgence of new blood and new methods.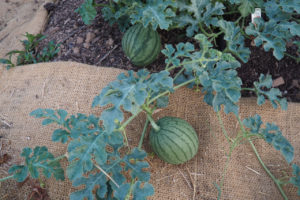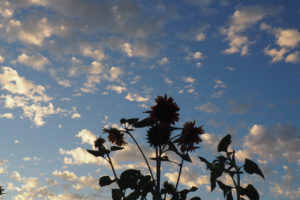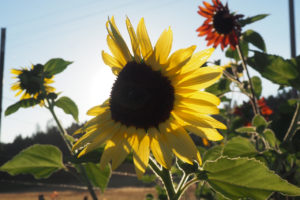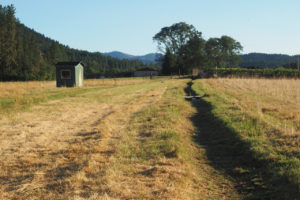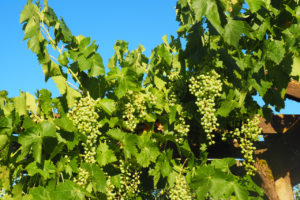 Fall Gardening in The Bay Area
August 1st is the time to start thinking about your Fall/Winter garden in the Bay Area.  Think about putting in lettuce, cole crops (broccoli, kale, collards, cauliflower), peas and root crops (radish, turnips, carrots, beets).  Raddiccio and chicory are great lesser known winter greens.  Plants started in the month of August and even into early September will be ready to harvest in October and November and your root crops and hardy greens will grow through the winter.  It is always tough getting things going  this time of year as the soil is so dry and plants need good water to spread their roots and get established. Hand water your seed beds twice a day to keep seeds moist. Soak starts and beds thoroughly before planting.  Drip irrigation is key.  You can spray your collards, kale and broccoli with compost tea to boost their immune systems and help prevent powdery mildew and aphids.  
Call for Teachers ~ Deadline August 10
I know it is short notice, but there is room available in our Fall calendar/curriculum and we'd love to add a few more offerings.  I would need your proposal by August 10 (sooner is better) to be able to include in our printed promotional materials.  Please refer to Teaching at IUH for guidelines. and don't sweat it—as long as you include the information we ask for the proposal can be pretty casual.  You do need to have an appropriate space to teach from and a class topic that is not already offered in our curricula.Please email to this address.
News from the Farm: Sun & Water
The hot summer months are intense here  The once beautiful lush green grass has dried to a crisp.  The best times to work are before 11am and after 7pm…avoiding the sun in the heat of the day. We have been playing with and in water. I  enjoyed two long days experimenting  with flood irrigation—greening up our middle pasture to feed our growing flock of sheep. We're to 21 now,  a motley crew of Coopsworth, Cotswald, Gotland, Navaho Churro and Shetland.  Our new fine fiber ram is a Blue Faced Leicester   
Where does 120,000 gallons of water go?  In some ways this is still a mystery.  The flood irrigation system we inherited is archaic…damming ditches with sheets of plastic to spread the water out.  I guess we'll know how well we did when we see where green grass grows.  By next year we will hopefully dial in a polytube irrigation system… these are long tubes that you install water gates in…. much easier to control where the water goes and spread it evenly across the field.   
We are finally harvesting from our fruit trees and garden, plums, zukes, cukes and peppers.  The heat is frying some of the lettuce and our wonderful dahlia collection is struggling along with the scorching sun.  The melon plants, on the other hand, are loving it.  A food I adore that I have never been able to grow in my whole gardening life!
And in the last 2 weeks our dog population has grown.  We got 2 more guardian dogs—another Komondor—likely a full brother of our Daphne was rescued from a pot farm where he was bored and neglected.  And Squatch, a four way cross of rare guardian breeds has come to us from a sheep farm in Napa.
Summer Roots: Beet Quinoa Salad
Ingredients 2-3 medium beets, 1 cup white quinoa, 1-2 scallions, fresh dill, feta cheese (optional), olive oil, balsamic vinegar, tamari or braggs
Boil the beets until the skins slip off easily—about a half hour.  While the beets are boiling, add 1.5 cups water to the quinoa in a pot and simmer until cooked —you usually have to add another half cup of water before it is done. Slide the skins of the beets off by hand, dice and add to a bowl along with the quinoa.  Add 1-2 minced scallions, a tablespoon or more of fresh minced dill and a quarter cup of crumbled feta cheese.  Toss with equal parts of olive oil, balsamic vinegar & tamari ( 2-3 tablespoons each). Yum!