Happy June!
I hope your gardens are growing well. In spite of the drought, 2014 promises to be an abundant gardening year here at Beegirl Gardens. I have been tweaking my watering system to get the water to the plants more efficiently and mulching everything with rotted straw and bunny poops. Yay for bunny poops! The zucchini is coming in strong and I am trying to pluck to my cherries and pop them in my mouth before the squirrels do. My Cascade Ruby-Gold corn from Carol Deppe of the Resilient Gardener is head high, the bees and bunnies are booming and sunflowers are peeking out in glorious shades of red and gold.
This months newsletter celebrates URBAN LIVESTOCK and the joy and bounty critters provide.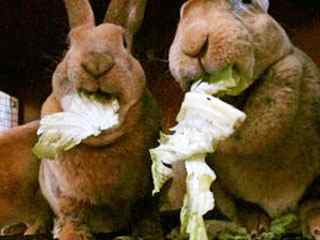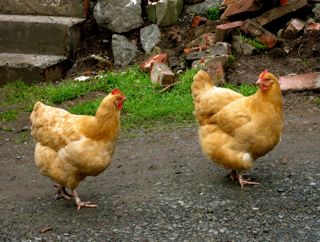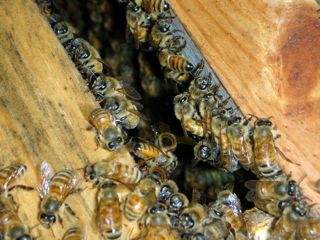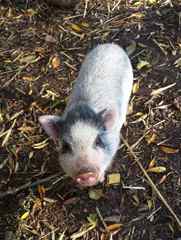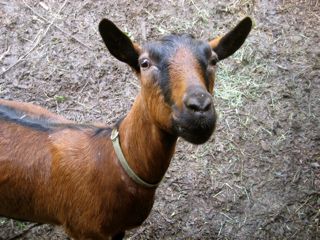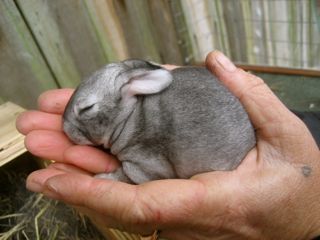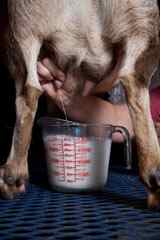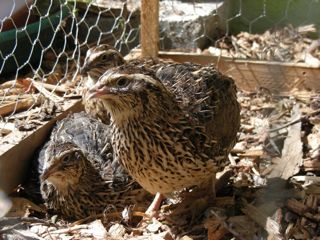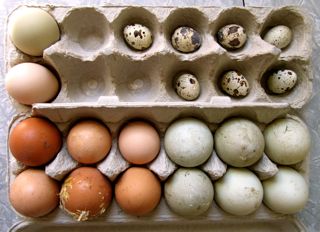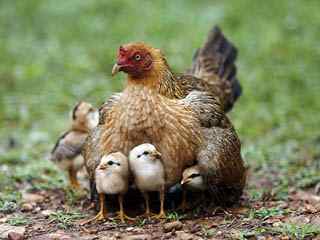 thanks to Lori Eanes for the photo of goat milking middle right above
Urban Livestock
Here at IUH we are big on critters. Taking on the care of an animal is more of a commitment than growing a few tomatoes, but there are increased rewards as well. Beyond getting fresh organic eggs, milk or meat from animals you know were raised with care, integrating animals into agricultural systems, no matter how small, is essential to soil health. Animal waste increases soil fertility and friability, closing the nitrogen loop with poop! Animals provide entertainment, oompanionship and a hook into seasonal and life cycles that deepens our relationship to the living world. Considerations for species include the size and space needs of the animal, the noise impact on neighbors and whether their poop can be managed well in a dense urban situation. Other concerns might be zoning and legality in your town and whether you have the resources or skill to offer health care or cull the animal if it becomes ill or injured. This summer IUH offers a host of classes on animals suitable for urban animal husbandy, as well as an urban livestock design clinic where we'll talk all matters critter. Please join us!
June 12, 7-9pm Community Design Clinic: Natural Beekeeping This is best suited for folks already keeping bees. For an Intro to Beekeeping see Sept 27
June 14, 1-4pm Backyard Chickens Get started with your own backyard flock!
July 19, 11am-2pm Native Bees & Native Plants Pollination for the People!
July 12, 11am-3pm Home Butchering Fowl Responsible, compassionate dispatching.
July 22 6:30-9:30pm Community Design Clinic: Urban Animal Husbandry with Jim Montgomery & Friends
July 26 10am- noon Micro-Farming Quail Produce your own cute food in tiny spaces!
August 3 11am-3pm Urban Goat Dairy Join the raw dairy revolution.
August 17 10am-1pm Raising Rabbits Food, fiber, fur & fun!
September 27, 10am- 4pm Apicentric Beekeeping with the Kenyan Top Bar Hive
Urban Farm Tours
June 7 Berkeley & Oakland 10am-4pm
June 8 Vallejo 11am-4pm
The farm tours are coming up fast! We will be sending out two separate emails on June 3rd, one with details for the Berkeley & Oakland Tours, one with details for Vallejo. For you newsletter subscribers who can't or won't attend, we apologise for the extra mail this month and hope you can forgive us and simply delete. It is not too late to purchase your day pass! Day pass holders can start wherever they wish--all sites will have the will call list handy. You may also purchase a day pass when you arrive, but only advance purchase enters you in our raffle to win fun farm-oriented prizes from our farmers. PLEASE NOTE: advance purchase ends at midnite on Thursday for both events.
Details and ticket links for the farm tour here.

NEW!! Permaculture Skills Weekend
Permaculture is a vital system of ethics and principles that can be applied to any human systems design. IUH is dedicated to practical urban permaculture--the skills and informaion that can assist in designing sustainable systems. Join us for a weekend of permaculture skills June 21-22. You can take individual classes or sign up for the entire weekend. Here's the schedule for the weekend. Read more here.

Saturday
10-1 Introduction to Urban Permaculture
12:30-2pm Bag Lunch & Travel
2-5 pm Unusual & Perennial Vegetable & Fruits for the Bay Area
6-9pm Dinner & Design Clinic
Sunday
10-1 Food Forests , Plant Guilds and Polycultures
1:30-3:15 Lunch & Tour of Soulflower Farm
3::30-6pm Greywater: Laundry-to-Landscape

Interns Corner
Have you met our three-springs interns? These young folks not only keep the wheels rolling at the IUH office, they are up to great things out in the world
~~ Community Projects Days at Empress Vintage with Alexa Davis 1757 Alcatraz Ave. Berkeley 94703
Monday June 2nd 12-4pm Leveling and Loving the Land
Sunday July 13, 2014 from 1 PM - 4 PM Building Raised Bed Containers
~~ Herbalish organic herbals, crafted with care by Meghan Hornstrom can be perused and purchased at The 2nd Annual Herbal Medicine and Then Some Fair
Class Changes and Additions
ADDED Canning Extravaganza June 28, 1-5pm
ADDED Micro-Farming Quail July 26 10am-noon
ADDED Every Day Nut Milks & Cheeses July 31, 6:30-9pm
DATE CHANGE Ferment! Kombucha, Kvass, Ginger Beer, Whey Sodas & More has been changed to July 26 2pm-4:30pm