Happy New Year!
As we move into working on our 2013 programming, this months newsletter is a call out to you, our greater community and student body, for information and involvement. We really want to hear back from you about potential teachers, new class topics and farm tour sites (see below for more specifics). This is your chance to participate in shaping IUH and helping us grow. We are also looking for photos and videos from last years farm tour.
Our winter session is rapidly approaching--check out the classes and sign up soon! We also have the first Gardening 101 and beekeeping classes of 2013 up on the schedule to remind you that spring is on its way! The rest of the 2013 schedule will be posted mid-February--we'll send out an announcement email when it is posted. Our Winter Cheesemaking Intensive on January 25/26 is full. We are considering adding a second session on February 15/16. Are you interested? Let us know soon.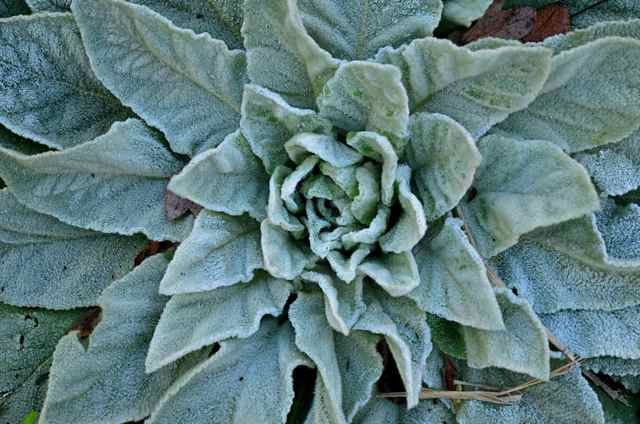 wintery mullein
Funding Stories
First of all, my sincere apologies for the funding snafu earlier this winter. We asked you to vote for us to receive $1000 and I know that the experience was a bomb. We joined in that campaign last minute, thinking it was ay "no-brainer" and were not aware that "voters" would be required to join Facebook or give their personal information. We thought it would be an easy, non-monetary way to support us but the voting system of the organizer was terrible. Deep apologies! And thank you to those who tried!
We would like to give you advance notice that we'll be trying a different tactic this spring working with a new crowd-funding platform developed by Gatherwell.com that focuses on generating funds for ecological projects. We'll be raising funds to support the expansion of our Farm Tour event and you can give as little as $1. There will be many fun rewards at different levels including private tours with the farmers and tastings of locally produced artisan goodies.
Just before Christmas we received an award letter from the Rose Foundation giving us a small grant for general operating costs. This is the first grant we have received since we began (we received a $500 start-up grant in 2008 from The People's Life Fund before we launched). Our deepest thanks go out to our 2012 three-springs intern, Amy C. for her hard work preparing this grant.
For those of you who don't know, IUH is a non-profit organization. We are 95% income based with very little outside funding. At the same time we have a commitment to keeping things affordable while paying teachers a high hourly stipend. We do this by running the organization on a shoestring working with interns and donating countless hours of administrative time. Donations to IUH allow us to offer scholarships beyond our sliding scale to those in need, offer free events like our Day of the Dead celebration and pay for promotional materials that spread the word We'll be asking for your support when we launch our Goodwell campaign, however you can always make a small donation here. Every single penny counts and we gladly accept even a $5 donation.
Wish List: Beyond any monetary contributions, we have an ongoing need for rabbit hutches, office supplies including white bond paper, free advertising in online and in-print periodicals, donations of seasonal fruits and vegetable for classes, html and e-commerce support, someone to set up an online forum system for us.
Desperately Seeking Teachers
Do you know of anyone doing home meat curing proficiently? Both aged sasauges and other meats? We really want to offer charcuterie classes in 2013 and our prior teacher has moved on. If the person doesn't yet have teaching experience, we are willing to train on that end, but want someone who has been successfully working with the techniques for at least 4 years.
We are also looking for people to teach topics that deal with energy, water and materials footprints: greywater, rainwater, ponds, upcycling, creatve re-use and more.. These classes are difficult to sell, but extremely vital to urban sustainability. Thank you in advance for any leads on teachers or topics!
Request for Photos and Videos: Farm Tour and Classes
Did you attend our Farm Tour in 2011 or 2012 or take pictures at one of our classes? We are looking for high quality pictures from both Farm Tour and classes as well as short videos, if you have them. We are particularly interested in pictures of people enjoying themselves, although great photos of the sites or classroom techniques are also more than welcome. These pictures would be used for promotional purposes and we need them soon! If you have one or two very fine photos to offer, please send them in their highest resolution If you have dozens, send them low resolution and we'll let you know which ones we may want to use. Please include any captions (what class or location was the picture taken) and if you wish to be credited how we should credit you (credting will not be possible in every usage but we will find some way to acknowledge you).
Looking for Farm Tour Sites
Our plans for the 2013 Farm Tour are evolving. We want to focus on sites to the north (North Berkeley, Albany, El Cerrito, El Sobrante and Richmond). We also also considering a second day in the Vallejo area. Could you or someone you know be a good candidate for the tour? We like to see animals, vegetables, fruit, composting systems and other green design features such as greywater, rainwater catchment, natural building, mushroom growing or.....? Featured "farmers" should feel comfortable talking to the public and receive a split of the donations.
Permaculture Principle #10
Use and Value Diversity "Don't Put all Your Eggs in One Basket"
Life would be so boring if we ate corn mush everyday and we all looked exactly the same. Bio-diversity is the standard in nature and diverse systems have been proven to be less vulnerable and more resilient. The classic example is the contrast between mono-culture and polyculture cropping. In a monoculture where vast tracts of land are planted with the same species, these plants are vulnerable to massive attack and collapse of food systems (see potato famine). Similarly, diverse peoples have diverse solutions to the issues of life which leads to a beautiful array of possibilities and insurance of survival. Planned redundancy is at the core of this principle. That is to say, in any system, there should be multiple elements that support the same function, so that if one element fails, there are others to fill that need within the system. An easy example is soil health, Since it is so important to the overall resilience of the garden system, there should be multiple inputs or elements that support it: compost, animal fertilizers, cover cropping, compost tea and so forth.
Garden Consultation & Design
The next few months are a great time to think about how you might approach a new garden endeavor or rework an existing design. Consider hiring us to help! Myself (K.Ruby Blume) and other faculty members (have a look) are available on a per hour basis. We will assess your site and offer a wealth of information about animal, plant, and water systems. Use our contact form to inquire.
Volunteer/Work Study Opportunities
This info is now available on the site: http://www.iuhoakland.com/volunteer.html
WINTER SESSION (plus a few)
Please see class descriptions pages for full description
The Real Dirt: Soil Health and Soil Science for Gardeners
Sunday January 13 1-5pm
Cost: $45-75

DIY Spa: Home Facials
Sunday January 20, 2013 1-5pm
Cost: $40-70

Winter Gardening Essentials
Saturday January 19, 10am-3pm
Cost: $50-80

Winter Cheesemaking Intensive
January 25 & 26
CLASS FULL , Please inquire about a second session forming in February.
Urban Orchard Care: Winter Pruning
Saturday February 9, 10am-1pm
Cost: $40—65

Bare Root: Selection & Planting of Your Urban Orchard
Saturday February 9, 2013 2pm-4:30pm
Cost: $35-65

Dormant Season Fruit Tree Grafting
Saturday February 23, 2013 10am-1pm
Cost: $25-45 plus $10 supply fee

Ferment! Lacto-Fermenting for Flavor & Health
Saturday February 23, 2013 1-4 pm
Cost: $35-65 plus $5 supply fee to be paid on day of class
Made BY Hand: Mosaic Making Intensive
Saturday March 3, 10am-4pm, Sunday March 24 10am-1pm
Cost:$200 supplies included limit to 5 participants

Organic Gardening 101
Saturday March 30, 10am-3pm
Cost:$50-80 plus $3 supply fee.
Introduction to Natural Beekeeping with the Kenyan Top Bar Hive
Saturday April 6, 10am-4pm
Cost:$55-85 sliding scal
e