Happy Halloween, Day of the Dead and Samhain!
Though these three versions of the holiday spanning October 31-November 2 have different flavors they all mark the end of harvest, when death is present and nature itself goes dormant until Spring. Marking the midpoint between Fall equinox and Winter solstice, indigenous cultures all over the northern hemisphere from the deep forests of Ireland to the steppe of Mexico recognised and celebrated this as a time to remember our ancestors and to honor those more recently passed from this world. The sacred roots of these holidays have been christianized and commercialized. Halloween currently being the least recognizable as an important spiritual holiday. For those of us who are committed to reconnecting with seasonal cycles, the energy of this time is apparent and visceral. This Friday we invite you to join us for a few hours in Dover Park for quiet celebration of the end of summer bounty and in memory of our Beloved Dead.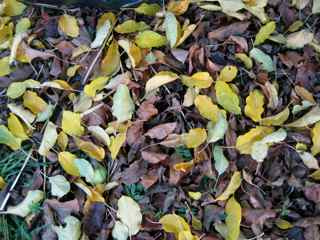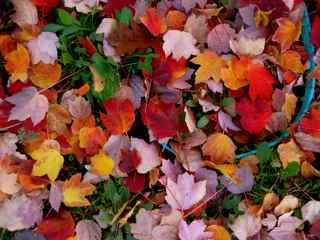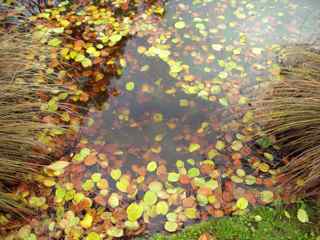 DAY of the DEAD Gratitude
We would like to send a huge applause of thanks to our community partners for their generous donations!
Thank you to: Primavera Tamales (masa) , Trader Joe's of Emeryville (milk) , Sweet Adeline Cafe & Bakery,(pan de muerto) Phatbeets Market (produce for the meal) , Berkeley Bowl Market (cash donation) , PLACE (loan of pots & tables) Huge thanks as well to individual donors and volunteers Including Maria Eastman, Bonnie Borucki, Ruby Blume, Lena-Louise, Erik Bjorkquist, Elisa Smith & the Purple House, Greg & Ali. Marisa Raya, Sarah Kolowski, David Scott, Christy Tao, Stefan Gougherty, Seth Peterson, Tracy, Renee Avalos, Elaine Yates, Dianne Driscoll., Andy Dale, Alison Fishman, Green Faerie Farm and anyone else we are forgetting to mention!
FROM THE ARCHIVE: Time to Plant Garlic!
It's that time again. Garlic magically goes in the ground just about the time we should start adding it to our Autumn soups to boost our immune system against winter colds and flus. To plant, just separate the cloves and plant them about 2 inches deep in well fluffed and amended soil, with the pointy tip towards the sky. You can use any garlic from the store, but for the true garlic geek, we suggest perusing the catalog at Filaree Farms. With any luck the rains will come soon and the garlic will grow without much tending. Come spring, keep your garlic beds weeded and harvest in june once the outermost leaves start to turn brown.
Recipe: Roasted Garlic Spread
You will need: 3-4 large heads of garlic, 2 tsp olive oil, 1/4 c. ahredded parmesan cheese,salt & pepper to taste
Cut the tips of the garlic off and drizzle a small amount of oil into the cut. Bake at 350 for about 40 minutes or until garlic is tender. Let cool a bit and them separate the roasted garlic from the skins. Mash and blend with a fork. Mix in the parmesan. Salt and pepper to taste. Excellent as a spread on fresh baguette or crackers.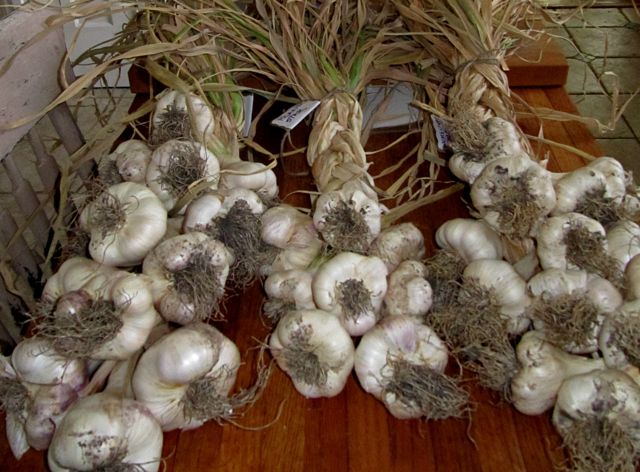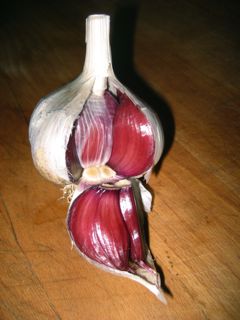 Call For Proposals
We are officially accepting proposals for new classes for our 2014 season! Please check out our guidelines for teaching and submitting class proposals here. We also welcome your ideas for topics you'd like to see added to our curricula. , Beyond a level of expertise in their subject, teachers should be good people people and be able to provide a space to teach from. We would like to see more applications from teachers of color and those from other cultures, backgrounds and abilities. Deadline for proposals Is December 31, 2013.