Winter Open House ~ It's a Party!!!
Holiday Social, Tasting and Shopping
Saturday and Sunday December 9 &10, noon- 4:00pm each day
3056 Hillegass Avenue at the corner of Woolsey in Berkeley
Feel free to bring friends, forward this email and spread the word!

Join the party! Our year-end event is a celebration of the bounty. There will be tasting (homemade jam, bread, wine and more), convivial people and shopping! Who could ask for more? Lots of cool handmade goodies and treats starting as low as $1. Come grab your stocking stuffers, Secret Santas and private stash. Enjoy the cheer and support the local economy. Win-win happy joy!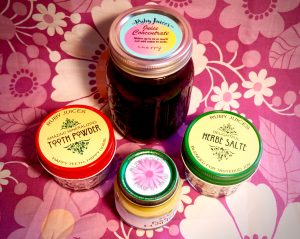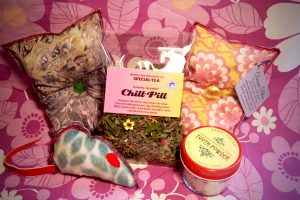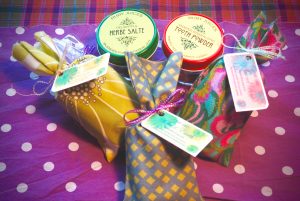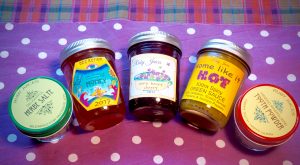 Tasting will include: Homemade mustard, mead, plum wine, ginger beer, cultured butter, real caramels, jam and honey
A sample of what will be available for purchase:
Pantry:  low-sugar  jams, Bee-centric all natural raw honey, artisan mustard, herb salt, caramels, mead, butter, juice concentrates, apple sauce, pickled veggies
Bath & Body: Handmade soaps, tinctures, salves, lip balm,  tooth powderand more
Mercantile: Dream pillow sachets, catnip cat toys, beeswax candles, butcher block conditioner,
Books: Urban Homesteading, Rabbit Zine, Beeswax Zine, Every Day Cheesemaking
Herbal Preparations: Salves, tinctures, tea
Stocking Stuffers: herbs grown here, seeds, seed balls, mini-soaps and more
Art: Handmade tiles, cups bowls, arts cards, postcards and more
****PLUS discounted seconds, half off last years stock and pay what you want grab bag.
Volunteer at the Open House
I could use some help each day, greeting people, working the tasting table and taking money.  Shifts are 2 hours & 15 minutes:  11:45-2pm or 1:45-4pm.  In exchange for your help you will receive a bag of homemade goodies.  If you'd like to help out please reply to this email and let me know if you have a preferred time slot or if I can schedule you in as needed.  Thanks!!