Happy May Day!
As spring surges through our veins, we celebrate the dual spirit of renewal and transformation. May Day has its roots in the pagan celebrations of spring and fertility (green May Day) as well as in the politics of the oppressed rising up (red May Day). It is a time of upwelling and possibility as the roots suck nutrients from the fertile soil upwards towards the sky. Spring renewal brings us an upsurge of energy for making important transformations on both a personal-and cultural level. In some ways this day feels more like "New Year." It is the perfect time to sweep out the cobwebs of old perspectives and last years larder and to start new gardens and ventures.
Join us in May for a wide variety of delicious classes. This coming weekend you can jump into the kitchen or garden with our two Introductory classes, Cheesemaking 101 or Organic Gardening 101. For those of you who were still hibernating last month, we then offer another chance at Natural Beekeeping and Backyard Chickens. For the foodier amongst you we have Home Sausage Making and The Craft of Coconut. We also have two wonderful classes from nurseryman Anders Vidstrand on growing unusual but tasty crops for the Bay Area. If you have ever been baffled by city rules and regulations governing your homesteading efforts , don't miss Land Use and Zoning for Urban Homesteaders later in the month. Finally, please note that our first canning class of the season on June 2 has filled, but we have added a second chance session Canning Made Easy on June 1 from 3-5:30pm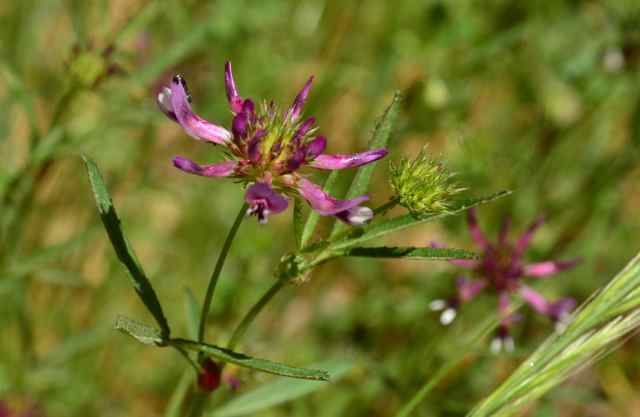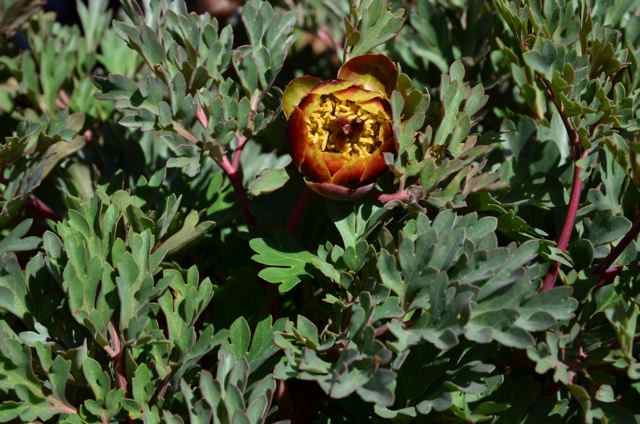 Sierra Spring Wildflowers, clover and our native california peonie
In the news
IUH was delighted to provide a homesteading guide for the April 17th issue of the East Bay Express. Did you miss it? You can see a digital copy here: http://flash.eastbayexpress.com/04-17-2013/ Hardcopies of the guide wll be available at the Farm Tour.
Founder Ruby Blume was also featured last month in this recent article on Backyard Beekeeping
Integrated Pest Management: Compost Tea
WHY Many of us now understand that healthy soil is the foundation of a healthy garden. Beneficial bacteria and fungi in the soil partner with plants to bring them water and nutrients in exchange for exudates--sweet carbs that the plants release from their roots. Micro-organisms may also provides protection for the the plant in the root zone, by out-competing, killing and warding off less beneficial organisms. These very same bacteria and fungi can be brewed up in a tea and used to protect the above ground part of the plant. Spraying compost tea on the leaves (called foliar feeding) inoculates the plant with beneficial micro-organisms that colonize the leaf pores to protect from pests and pathogens. Through this action, these same micro-organisms ensure themselves first dibs at decomposition dinner when the plant dies. Foliar feeding can be done safely on a regular basis as a preventative, or at the first sign of a problem.
HOW Put about a gallon of finished living compost in a 5 gallon bucket. Add a goodly dollop of molasses. Fill will water that has had the chloramine removed (a product for fish tanks and ponds will work well for this or use rain water). Place an air stone bubbler in the bucket and run it for 24-48 hours (chloramine remover, ,airstone and small aquarium pump can be purchased in the fish supply section of any pet store). When ready it smells fresh like compost. Strain through a fine cloth and spray it onto your plants.You may also use this as a soil drench to inoculate the garden beds or compost pile with beneficial microbes.
To Till or Not To Till
Seems like everyone is talking about no-till gardening these days. This is the idea that if you innoculate your soil with bacteria and-fungi and layer enough enough compost and "duff"on the surface, that you can recreate the forest floor and avoid the tedium of digging our heavy East Bay clay. While sheet composting, straw mulching and shallow surface cultivation will work in the long run, it may not be the perfect choice for those who wish to garden in well amended clay soil in the next five years. An integrated system of sheet composting, double digging, single digging and amending with compost for the first few years will decrease the amount of time it takes to achieve an effective no-till system. Here is a sample scenario:
Year 1: Sheet mulch. Year 2 Double dig. add compost and green manures, mulch with rotted straw, aged manures or other easily decomposable material. Year 3 & 4.: Double or single dig with green manures or finished compost, mulch tops of bed with rotted straw, aged manures or other easily decomposable material. Year 4 or 5: Start no-till gardening, continue to layer mulch on top of beds at each planting.
Read more: Roots Demystified by Robert Kourik is a bargain at $8, shipping included.
Farm Tour Advance Purchase/ Raffle Items Added
The farm tour is rapidly approaching. Do check out our list of sites (one or two more still to be be added this month) and remember that your tax-deductible advance ticket purchase makes you eligible for our farm tour raffle to win wonderful farm related prizes from our farmers and colleagues. If you feel moved to tithe with us, your donation of $50 or $75 for the day enters you in the raffle multiple times. The odds are great to win--what are you waiting for! We'll be sending out directions to the tour sites in our June newsletter.
Class Updates
Saturday May 4 1-4pm
Cheesemaking 101 ADDED!
Thursday May 23, 6:00-9:00pm CORRECT DATE
Land Use and Zoning for Urban Homesteaders
Saturday June 1, 3-5:30pm
Canning Made Easy ADDED!
Hillside Bounty Farm